First of all, I am sorry for using English on this blog but there are three or more American friends to me.
They can't understand Korean language and ask me to use English on my blog. All the situation here in
Phila Wongaksa is getting worse and worse and so there are some followers who I made up my mind to
blame because they caused these kinds of trouble. But I change my mind to let them go their way of
managing this temple. Whatever they will do I'll waiting until they settle this peril. I went to Longwood Garden
for refreshing my mind. It's friday and there are many peoples are there. Most of them are American
housewives and their children and old people and there are many Korean tourist and Chinese tourists.
I met a Korean minister and had some chats with him but he lied to me he lives in Philadelphia but he was
just a tourist from Korean tour team. He wants to took a photo with me and I just took two photos with him.
He even Knew a word of English. Longwood Garden was belong to French Chemical company Dupont's
founder Dupont. It was his house and garden. Dupont donated this more over 1,000,000.- acre of home and
garden to Pensylvania and Pensylvania government made this wide garden more beautiful and all people in
America enjoy this beautiful garden.
This is the place where I visit again with my beloved person. Such a nice and beautiful place!!!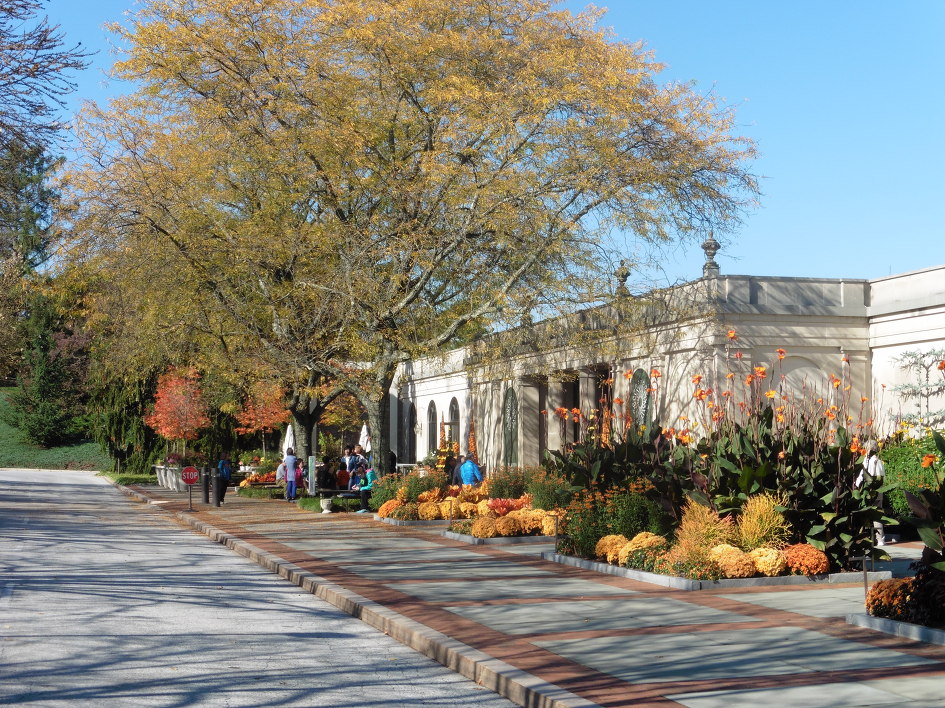 Visitor center and admition fee is $20.-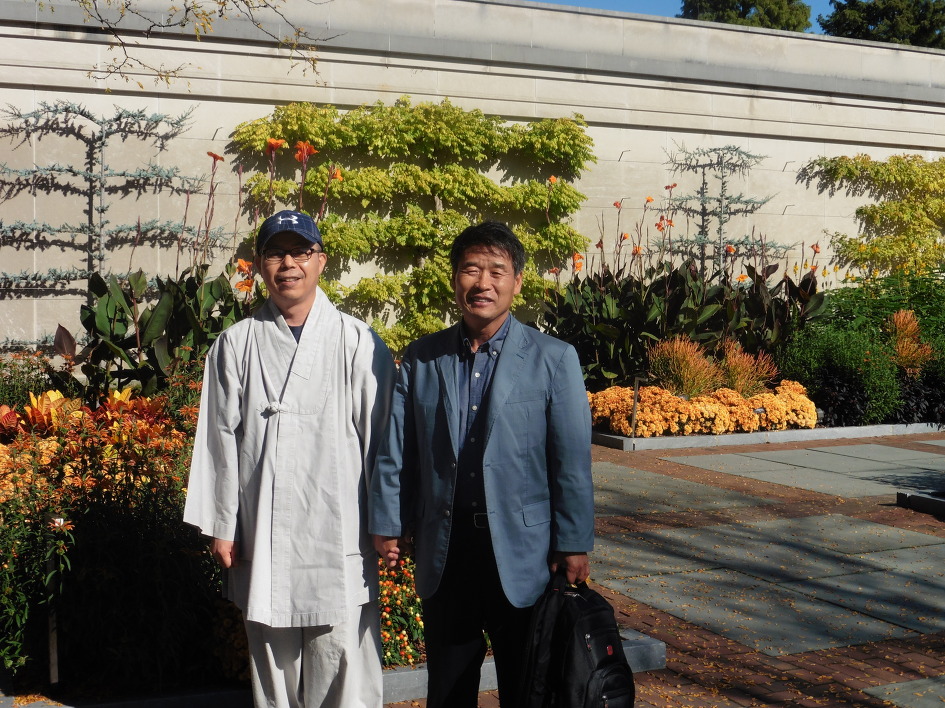 A Korean minister who I met at the entrance of Visitor Center.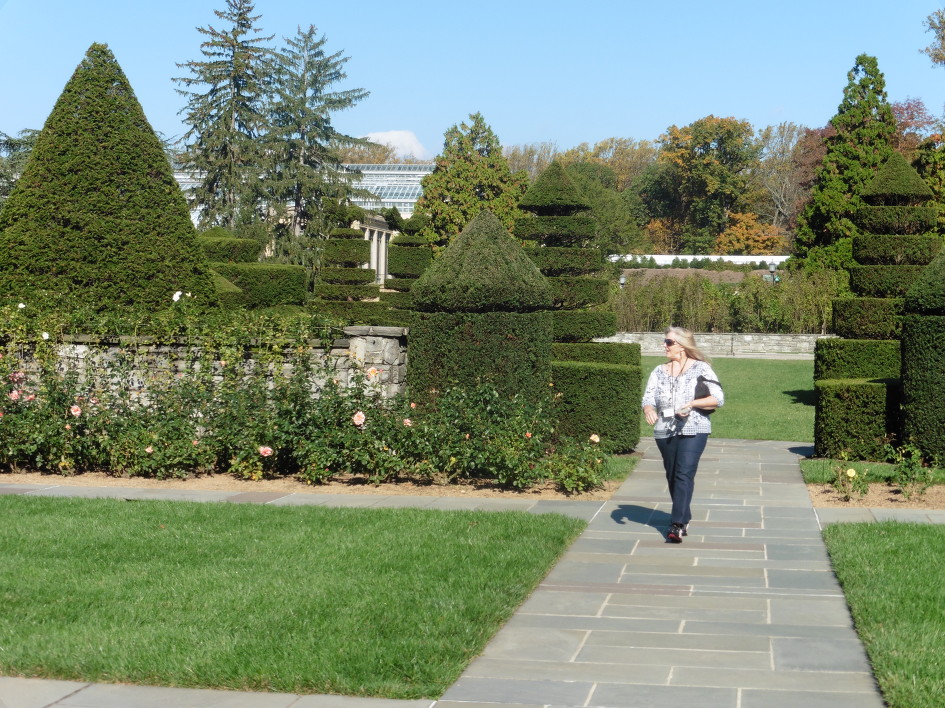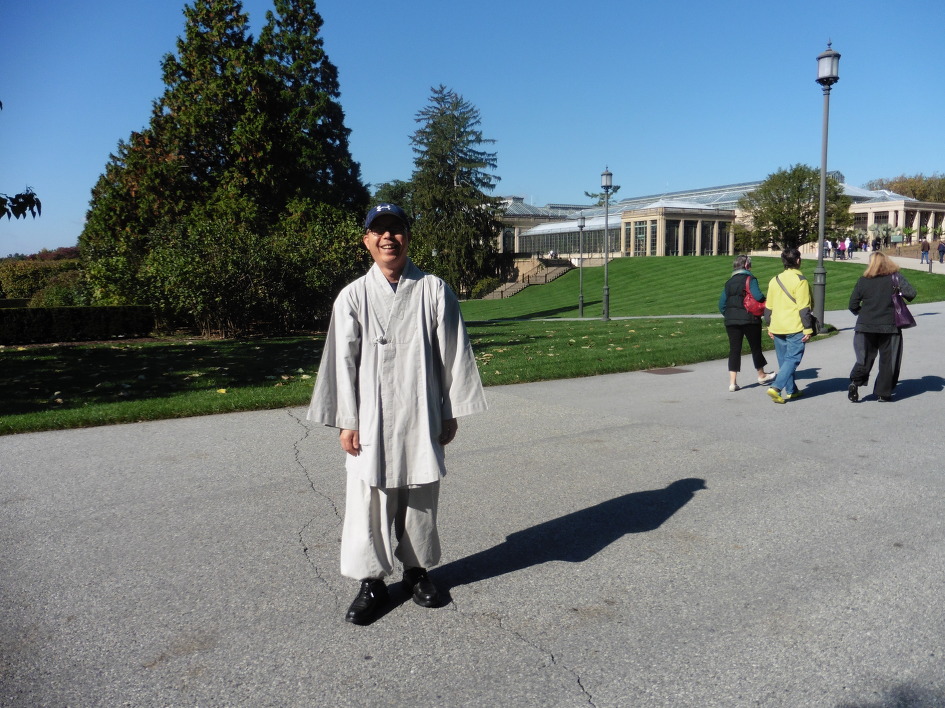 I asked an American woman to take a picture for me and she gave more smile at the botanical house.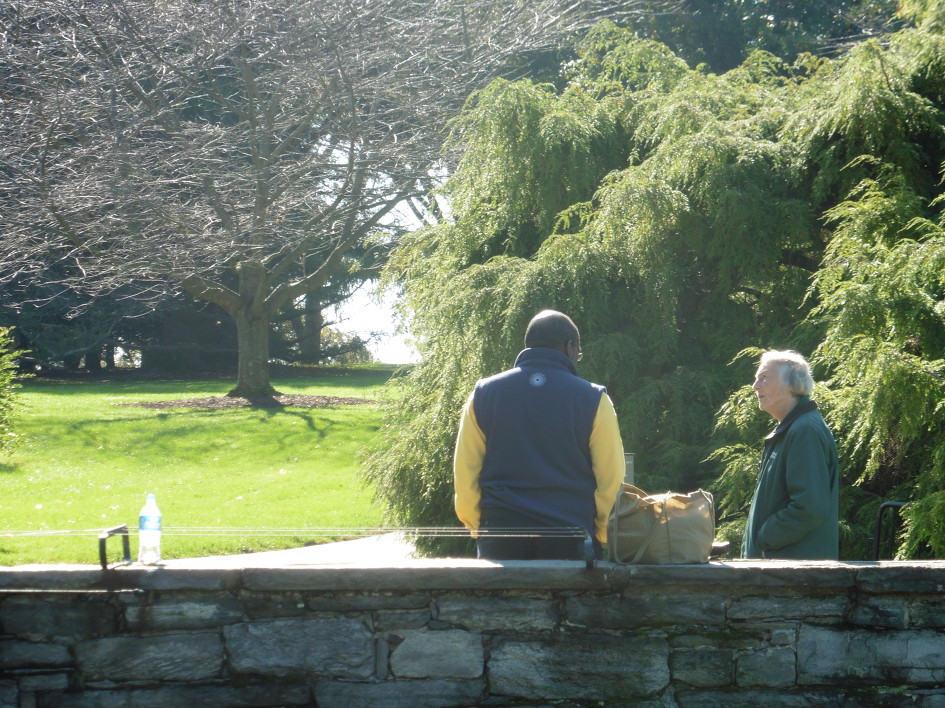 At the Green House!!!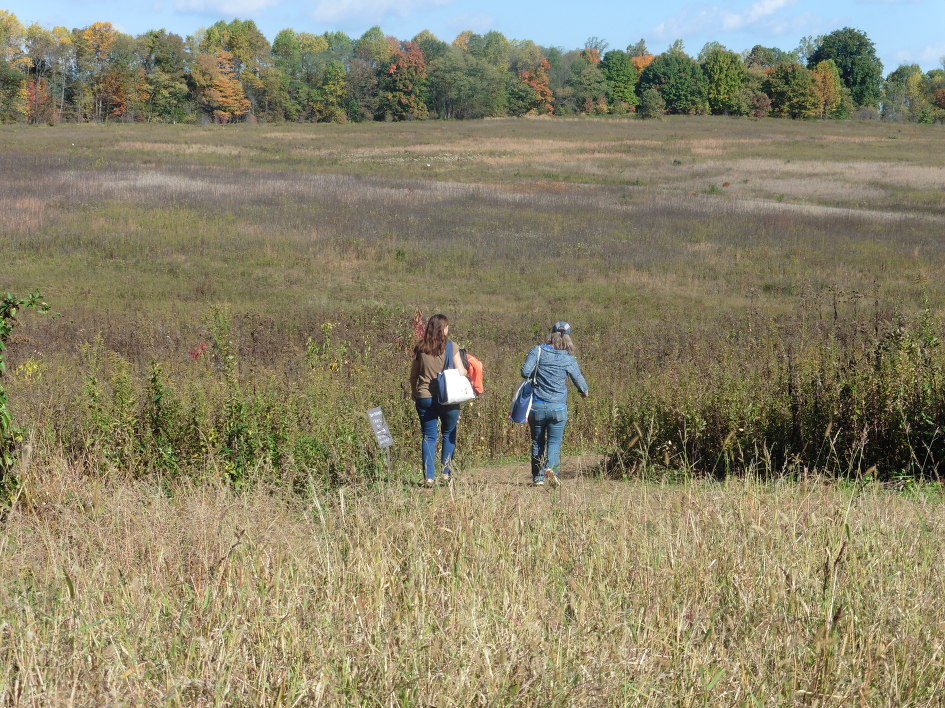 Ecological marsh of Longwood Garden and this is the place where children learn the importance of ecology.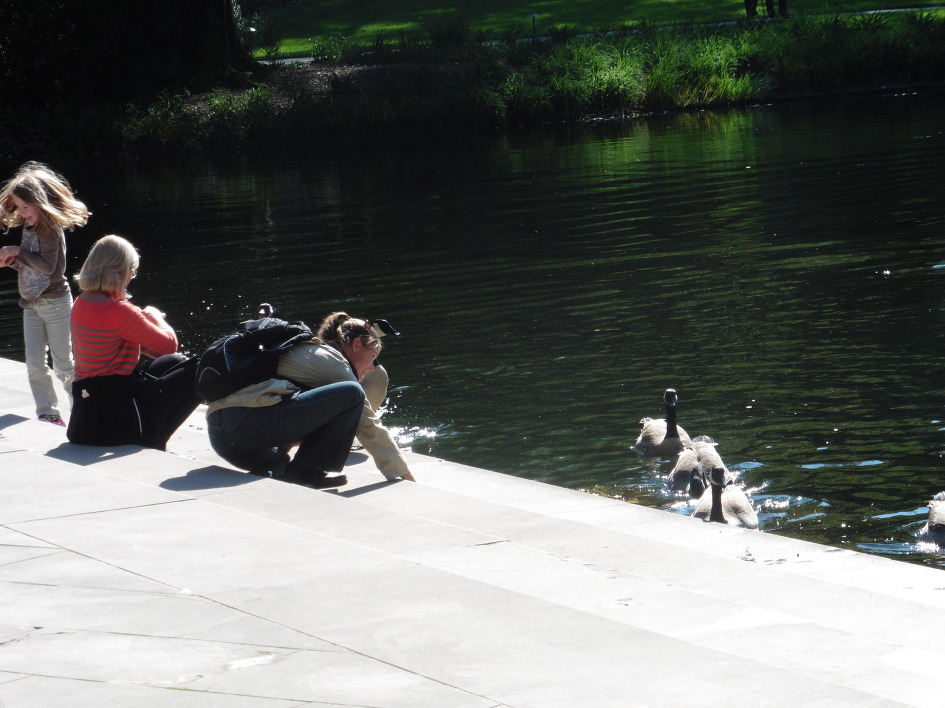 Ducks and people...people gave some biskets to ducks and ducks out of water and following the feeding
people.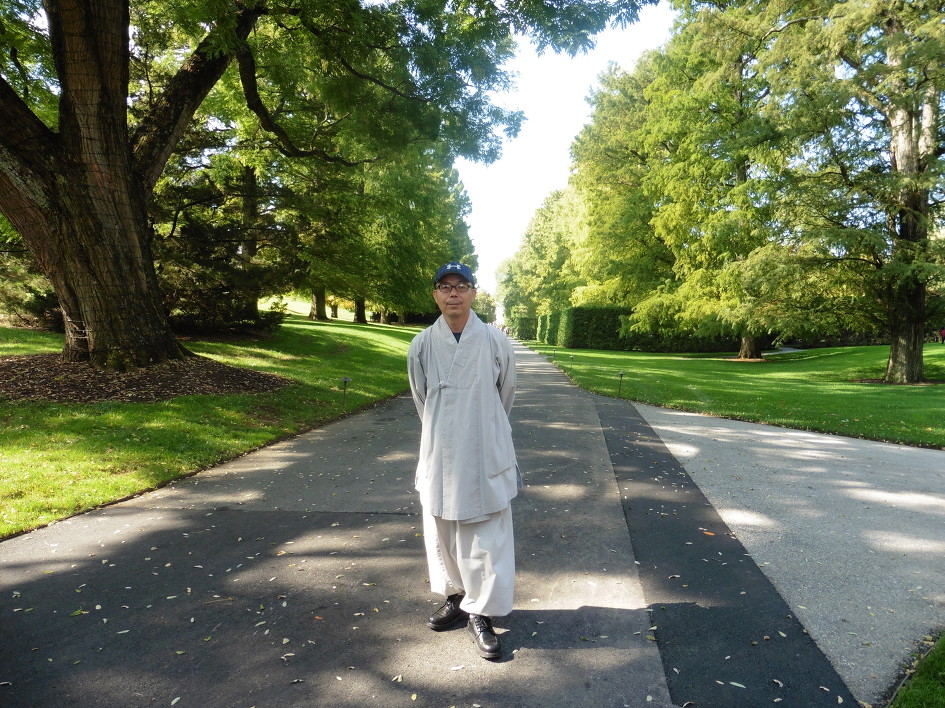 At last I was return to the entrance with the compliment of this great and beautiful place!!!